Dear community,
After many years at your side, we have made the difficult decision to close our doors and stop Yuuby.com.
During this period, we have overcome many obstacles and had a great time with you. We are proud to have shared this adventure with you.
We thank all the great people who have supported and trusted us.
With all our thanks - The Yuuby team
Want to know what Yuuby was? Just scroll down.
The best way to explore friendships and discover people
MUSIC • VIDEOS • PHOTOS • SHARING
Yuuby as You Bee
It's the best way to explore friendships and discover people beyond the boundary of your social network!
Through a single interface you may easily share any content on the web and discuss it with people having the same interests than you.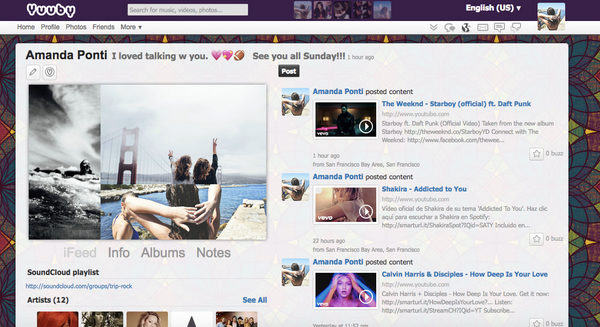 Buzz what you want!
Look for music, videos, photos, notes or news over the web? It's easy, just go to yuuby.com/search, find what you are interested for and share it with friends.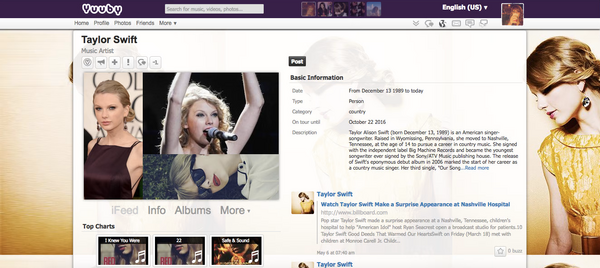 Share social media
Want to share media content? Thanks to license from iTunes, SoundCloud, Youtube, Flickr, Wikipedia and Google News, you may search for music, photos, videos, notes and news over the web from Yuuby without navigating.
Once you find something you like, share it on Yuuby and let your friends know more about what you like.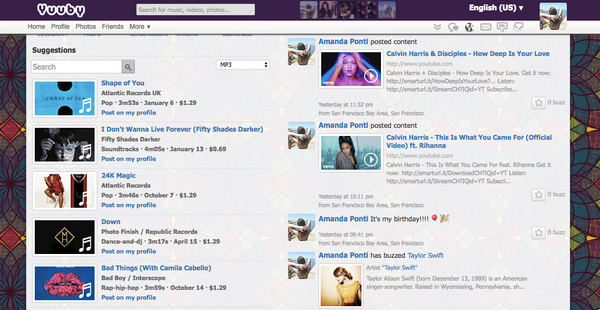 Multi-Language
Yuuby is available in 64 languages open for better translations, including several right-to-left languages.
As more folks volunteer, the translation suggestions should accumulate faster and will make Yuuby available in many languages. Not a translator? You can just vote on translations.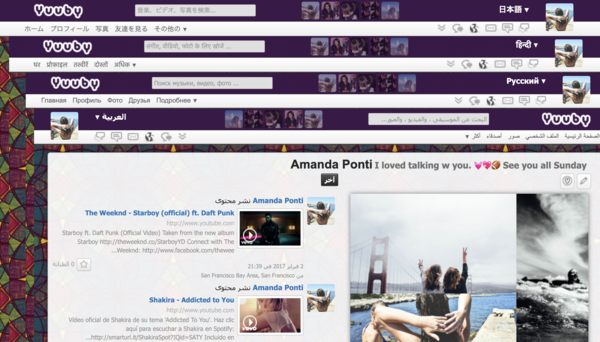 Places
When you post or Buzz on Yuuby, tell your friends where you are! Only friends will view your location.
More than 3 billion locations are available including bar, restaurant, stadium and several other places in 42 countries.